Blog from Christian & Nicholas.

The Velomarathon actually crossed the German-Polish border not on tandems but by foot. After arriving with the bus from Katowice close to the border we walked together through the Fürst-Pükler Park towards a little bridge that leads us to the last country of our journey: Germany.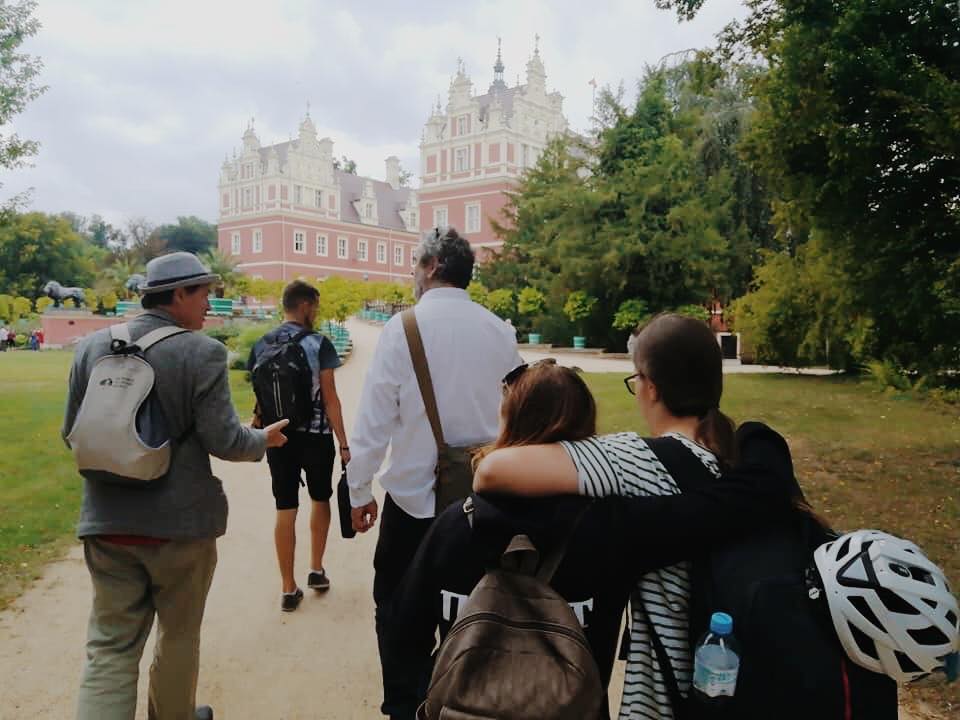 Photo by Sibylle Schmidt
The border represented by a small river that is flowing through the park raised the questions of accessibility in our group. It's surely an accomplishment that we can just walk freely into another country nowadays, that there is no barrier in our way, but for blind people, barriers can sometimes actually be helpful to experience a threshold, in this case, the crossing of a border.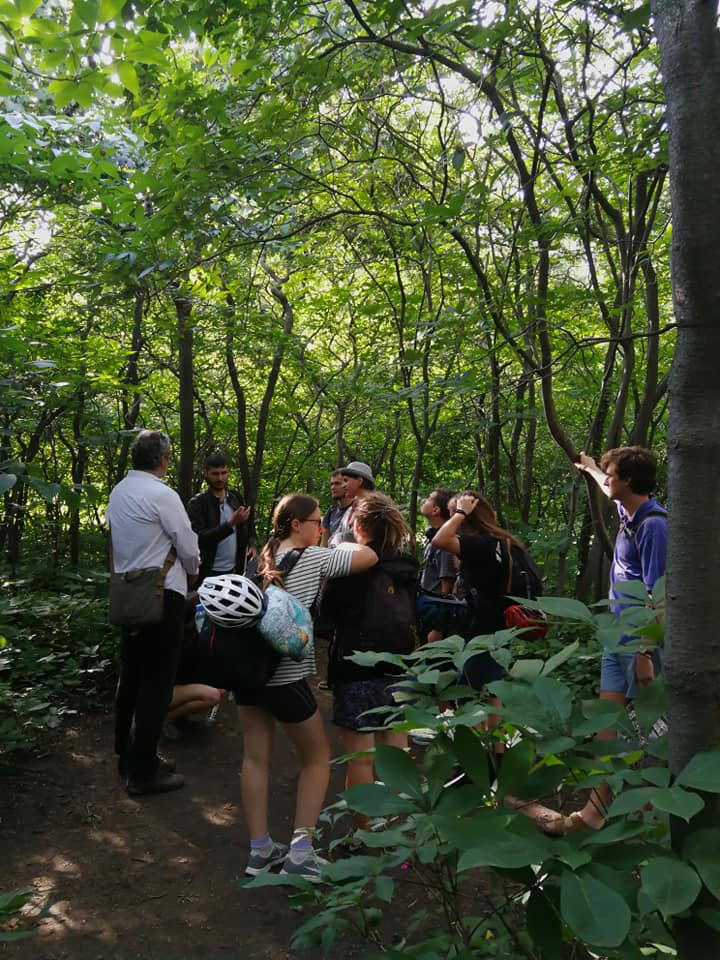 Photo by Sibylle Schmidt
Afterwards, we were welcomed by our two guides that were leading us with a lot of humour through the beautiful English park designed by Fürts Pükler. We could touch a 200 years old beech, walk through a little jungle of bushes and experience the wonderfully shaped nature around us. To contrast this historical input we went on our bikes and rode to the Schullandheim in Jerischke. And the swimming pool was waiting to be filled with many sweaty, loud screaming and happy cyclists.